Air ambulance makes belly landing at Mumbai airport after losing wheel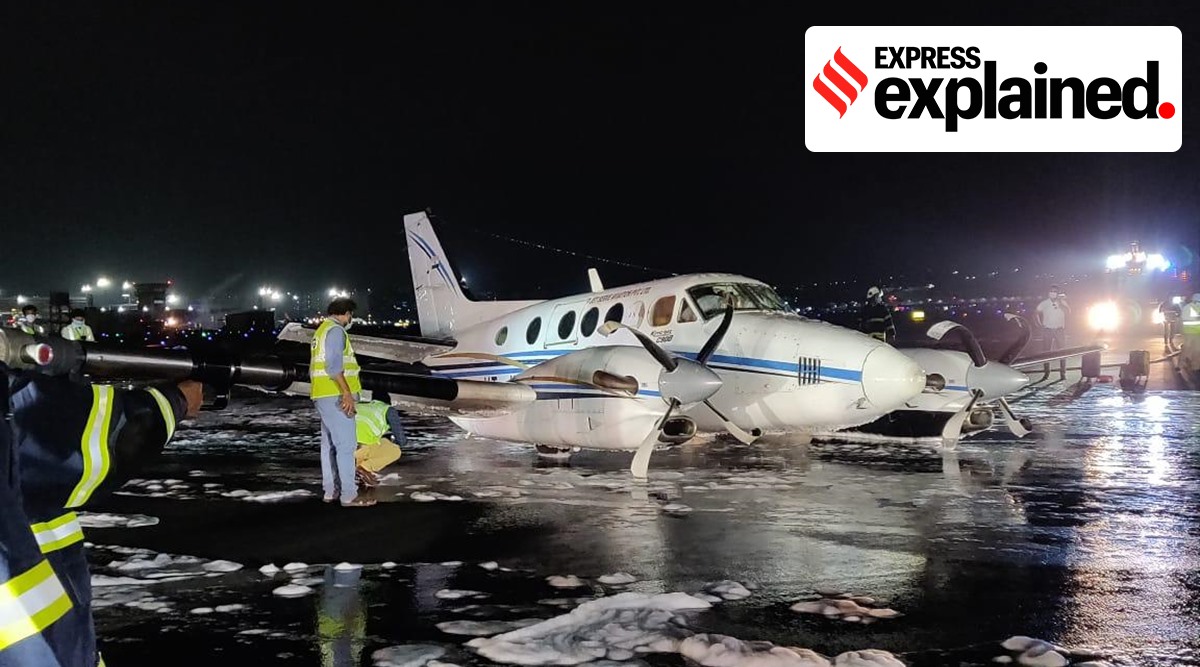 Air ambulance makes belly landing at Mumbai airport after losing wheel.
The flight had taken off from Bagdogra in Bengal, and stopped at Nagpur for refuelling on the way to Mumbai. Nagpur police commissioner Amitesh Kumar said, "The aircraft had come from Bagdora at 4.30 pm, waited in Nagpur only for refuelling and left at 5.15 pm.''
A MIAL spokesperson said, "The flight carrying 02 crew member, 01 patient, 01 relative and 01 doctor was diverted to Mumbai and did a belly-landing at CSMIA at 21:09 hrs. The airports emergency response team including the fire and rescue responders, follow-me vehicles, Central Industrial Security Force, medical team amongst many others was activated instantly and on standby to provide immediate assistance to ensure the safe evacuation of the passengers. As a precautionary method, CSMIA also foamed RWY 27 in order to avoid the aircraft catching fire. All passengers were evacuated safely and flights operating in and out of CSMIA remain on schedule."
The pilot of the aircraft, Keshari Singh, said he realised the wheel had fallen and had to burn a lot of fuel before he landed. "I did a belly landing. I don't know whether there is damage to the runway. We will have to check. I am thankful that everyone is safe,'' Singh said.
A senior employee of Mumbai International Airport Limited said, "The ATC was very jittery when the pilot gave the distress call, but we made our preparations.''
Director General of Civil Aviation Arun Kumar told The Indian Express, "We were really worried. The pilot was told how to do a belly landing and was jittery. By God's grace, everything went off well. The operation went on for three hours.'.
Comments by Aviation Safety Management Society of India
From the final outcome, it is quite obvious that the Pilots, ATC, Safety and Emergency services and other supporting staff at Mumbai Airport did a commendable Job and must be complimented. The Runway was not damaged and it remained operational much to the relief of the Airport Management.
The wheel falling off after Take Off is a matter of very serious concern and needs thorough investigation.
It is learnt from some sources that the ATC was quite reluctant to spray Foam on the Runway. In Belly Landing events in Indian Air Force, Spraying the Runway with foam to prevent fire due to friction of metal parts of the aircraft with the Runway surface is quite common and this practice have been used with success. However, ICAO and FAA have expressed reservation about the efficacy of foam to prevent fire in the case of Belly Landing.
DGCA may consider conducting further trials and study to confirm the efficacy of Foam to prevent fire in the event of belly landing.